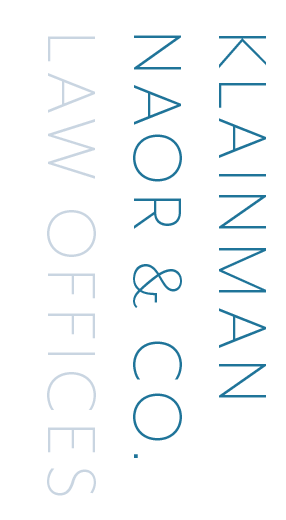 Klainman Naor & Co. Law Firm acts on particularly complex litigation cases across a broad spectrum of legal areas, from civil and commercial areas to criminal (white collar) and administrative cases.
In the civil and commercial legal arena, the firm represents clients in lawsuits of particular complexity in relation to, among others, commercial disputes, corporate power struggles, minority oppression claims, company shareholder claims, class actions, suits with regard to intellectual property, commercial torts, antitrust issues, libel and more.
The firm represents officers and private and public companies with regard to the different aspects associated with corporate operations, including derivative actions against shareholders and officers, and administrative enforcement proceedings.
The firm also provides legal counsel and advises clients through proceedings conducted outside of Israel, as well as legal counsel and support through complex disputes before legal proceedings are instituted.
In criminal (white collar) cases, the firm advises and represents suspects under investigation or charged with white collar offences (including senior public officials) from the investigation stage and through to completion of the relevant proceedings.
The firm represents high-profile public figures and public entities before commissions of inquiry and in proceedings before the State Comptroller, as well as providing representation in the fields of administrative law and the law of tenders.
Attorneys Klainman and Naor personally lead on the management of all cases, assisted by a team composed of the firm's attorneys.
The firm sets itself limits on the number of cases it takes on, so as to fully focus on providing the comprehensive, thorough, personal and direct involvement of Ms. Klainman and Mr. Naor in each case, while ensuring the highest professional standards.